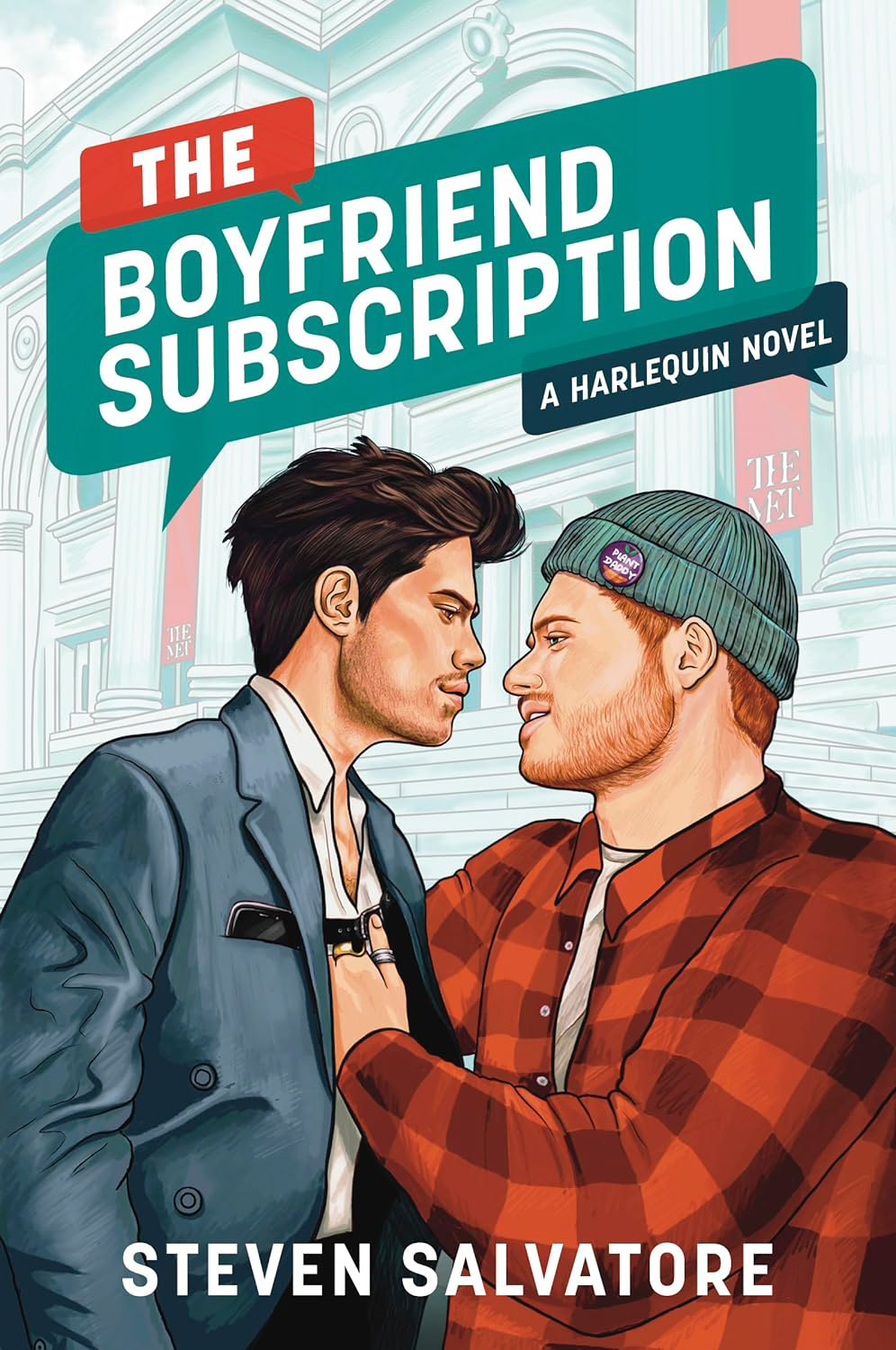 Equal parts sizzling, sweet and irresistibly fresh, Steven Salvatore's The Boyfriend Subscription is the LGBTQIA+Pretty Woman rom-com fans have been waiting for.
What happens when a simple deal gets…complicated?
After losing his marriage and his beloved retail plant business, Teddy Hughes is ready to drown his sorrows—or would be, if he could afford another beer in his favorite dive bar. He has no choice but to uproot his dreams and leave New York for good. And then a gorgeous stranger walks in with cheekbones that could cut glass and a confidence that leaves Teddy panting.
Like the leather harness he wears under his designer suit, Cole Vivien is a mass of contradictions. He's a successful entrepreneur whose app, VERSTL, allows consumers and sex workers to form real—if temporary—connections. But now Cole is in the unfamiliar position of needing something from someone else. A fake boyfriend can help Cole project a more traditional image for a potential investor. And Teddy—shy, smart and so much hotter than he knows—is perfect for the part. Maybe too perfect.
Cole just has two conditions: no kissing and no falling in love. In exchange for one week together, Teddy will get enough money to get back on his feet, and no messy feelings will be in the mix.
But some rules are made to be broken…